COVID-19 News & Updates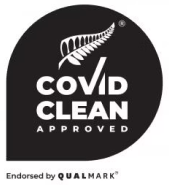 The COVID-19 Protection Framework ended 11:59 pm 12 September 2022
We follow the New Zealand Government's recommendations and keep our guests as updated as possible. For more information, you can visit https://covid19.govt.nz/
Things for you to know
Cancel just 4 hours before your cruise if you're impacted by COVID, and you will receive a full refund.
Things we do
We do a complete sanitisation of our shops and boat inside and out on a daily basis.
Please contact our team at +6433047866 or email cruise@akaroadolphins.co.nz if you have any questions.