At Akaroa Dolphins, we're not just a team, we're one big extended family
Pip Waghorn
Founding owner and everybody's "Mum"
Pip is a direct descendant of the first French settlers who arrived on the ship the 'Compte de Paris' that settled in Akaroa in 1838. She has lived her whole life on the peninsula, and her French family name Le Lievre is a big part of the local history.
Before Akaroa Dolphins was established, husband Hugh was busy shearing sheep while Pip was a busy school teacher. Today, she hasn't slowed her pace, running the family business.
Always quick to offer a hug and a chat, Pip's role of "mum" extends to our guests, giving everyone a warm welcome aboard.
Read more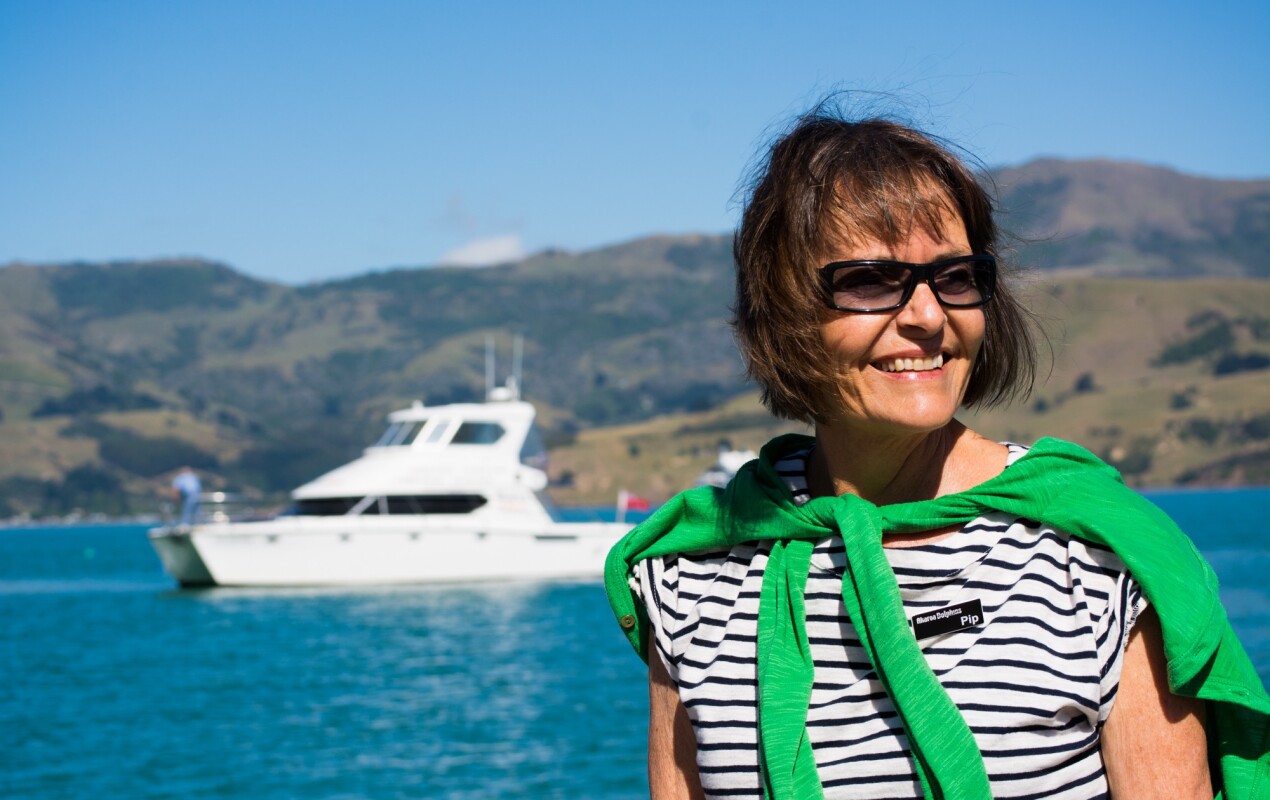 Hugh Waghorn
Founding owner and semi-retired skipper
Hugh grew up in the small town of Darfield, a 45-minute drive from Christchurch. After travelling the world, young Hugh discovered that there is no place quite like home, so he returned to the hills of Banks Peninsula, where his family had lived for over a century.
One day in a shearing shed, Hugh bumped into Pip, and together, they started a life of family and farming – which many years later turned into the family dolphin-watching business.
Read more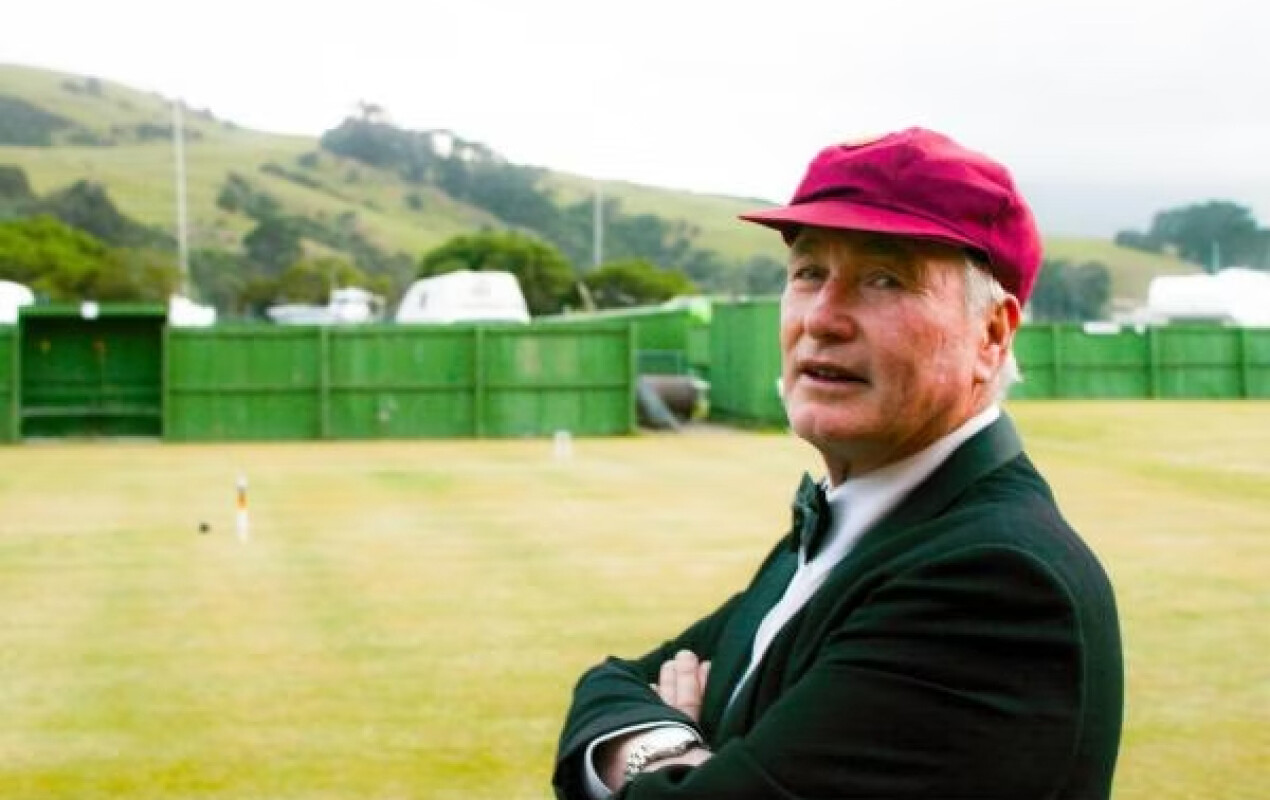 Julia Waghorn
Part owner and Head of Sustainability & Marketing
It wasn't originally on the cards that Hugh and Pip's daughter, Julia, would join Akaroa Dolphins. Living in Sydney and London in her younger years, Julia has always been a "city girl". Today, with two children of her own, Julia appreciates the quiet life and family appeal of small-town Akaroa.
With a Bachelor of Design majoring in visual communication, Julia is skilled in graphic design, marketing, and social media, making her an integral part of the Akaroa Dolphins team.
Read more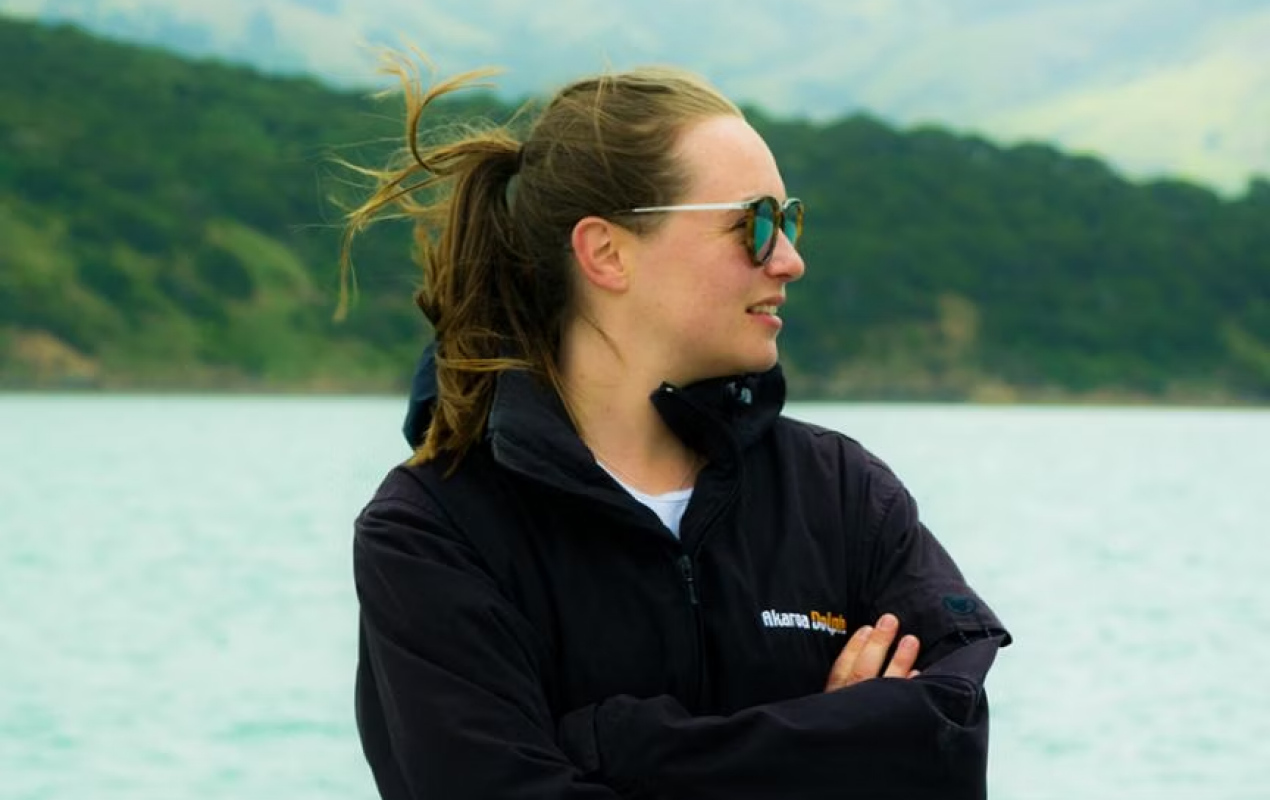 George Waghorn
Part owner, skipper and Mr Fix-It
There isn't a problem that George can't fix. Before joining the family business, George spent 12 years in the outback of Australia, working on cattle stations and in mines.
The mastermind behind our newest vessel, the Akaroa Dolphin, he's also our main skipper. George reads the sea like most people read newspapers, it's second nature to him.
Boating with George is a treat - he's never short of dad jokes and will proudly tell you about the family, town, and wildlife in our backyard.
Read more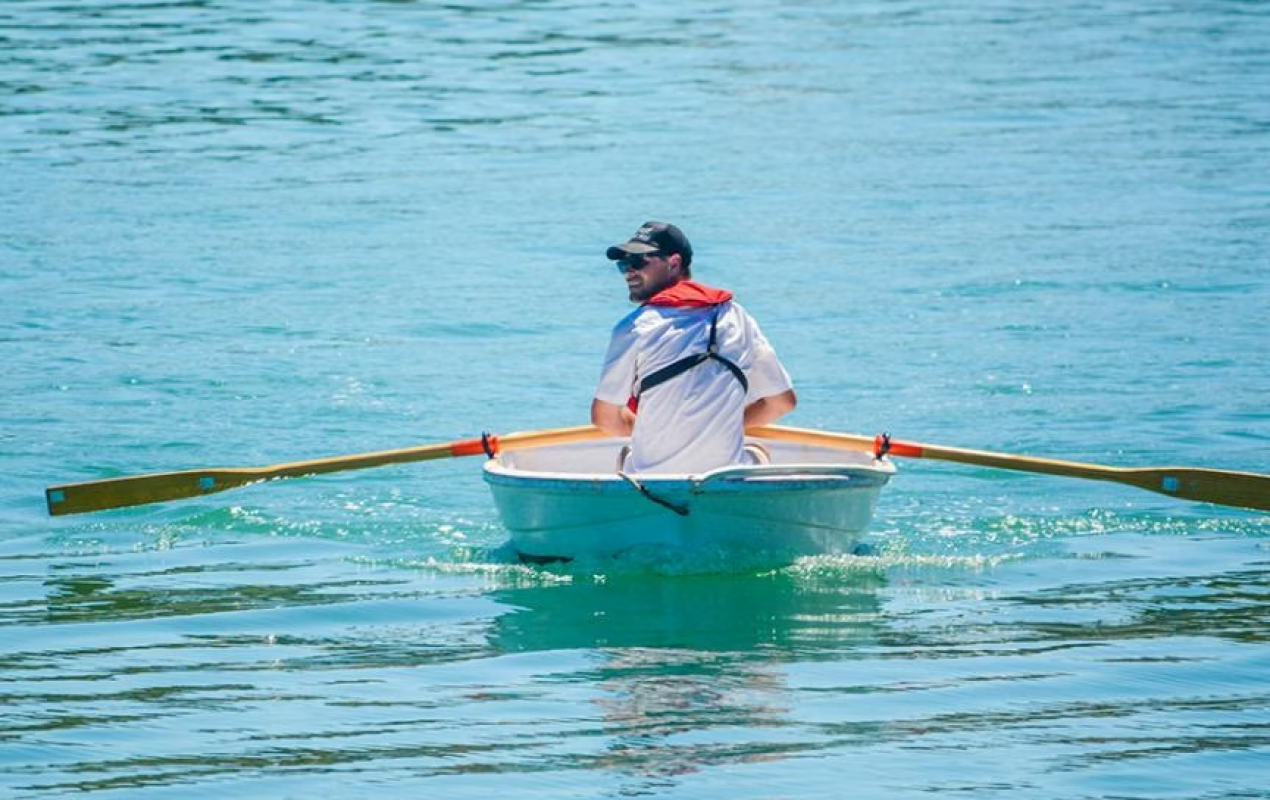 Stew
Stew was born on the Banks Peninsula and was a farmer for 35 years. He has called Akaroa home for more than a decade, enjoying the area's opportunities for hunting, fishing and diving.
Stew is not only a passionate hunter-gatherer, he's a man of many talents. Together with his wife, Joc, he runs a cute wee Bed & Breakfast - Potter's Croft.
Read more
Marie
Guide, sales & executive assistant
Marie is from the countryside of Denmark and loves hiking and outdoor living.
She travelled to New Zealand at the beginning of 2020 and happened to meet Skipper George along the way. Marie hasn't looked back and is now firmly part of the family.
Marie enjoys working on the water amongst the wildlife and beautiful hills of Banks Peninsula.
Read more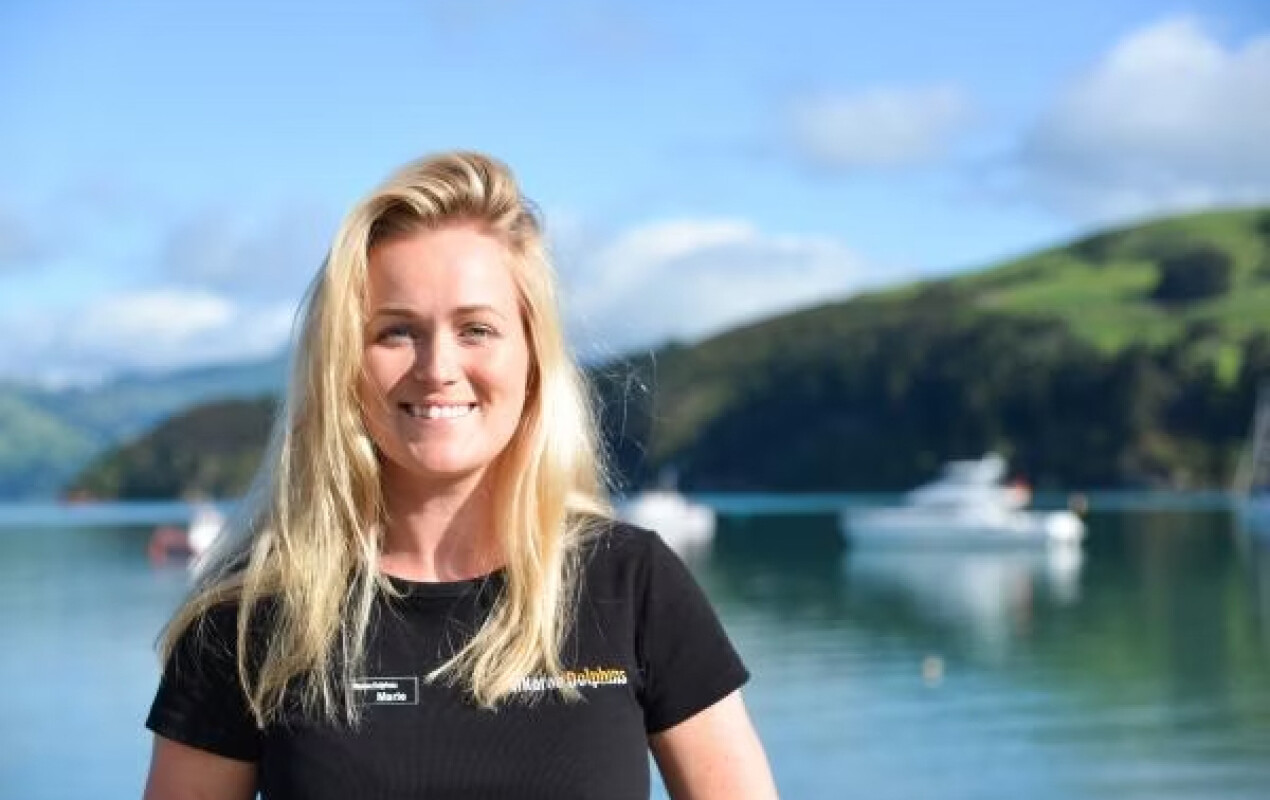 Sarah
Guide & customer experience specialist
Originally from the UK, Sarah grew up in the English countryside but has a long-standing travel bug.
Having been lucky enough to visit New Zealand a few times in the past, and always feeling a pull to return, she booked her ticket and decided to call NZ home for a while.
With a background in adventure tourism, Sarah has a passion for helping people enjoy meaningful travel experiences.
Read more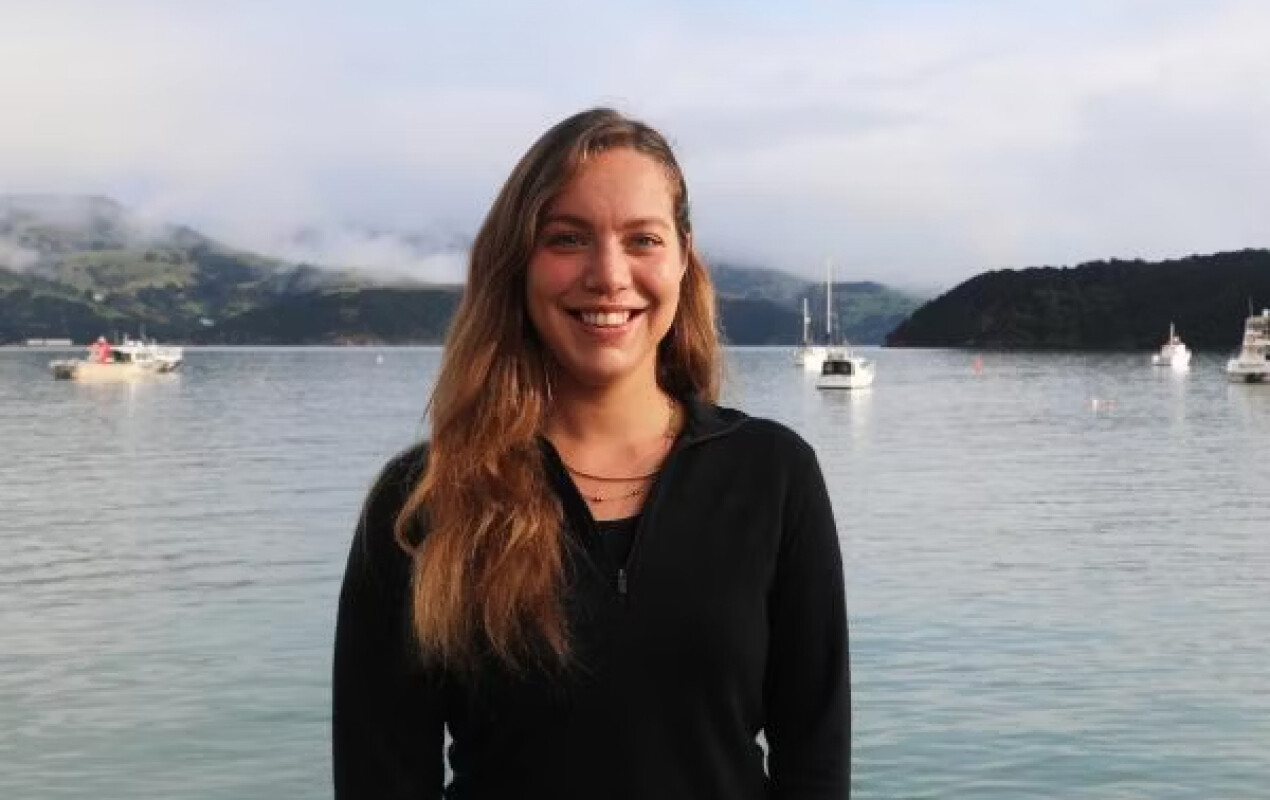 Nat
Guide & retail manager superstar
Nat is a local girl who left and came back, as so many seem to do. Growing up in Akaroa, she was taught at school by Pip, and their lives re-entwined in later life.
Nat's 4th great grandad came from the Madeira Islands and founded 'The Madeira' - which is still a well-known hotel and pub in Akaroa.
The daughter of a fisherman, today Nat is back to her roots, living in Le Bons Bay with her two daughters and husband.
Read more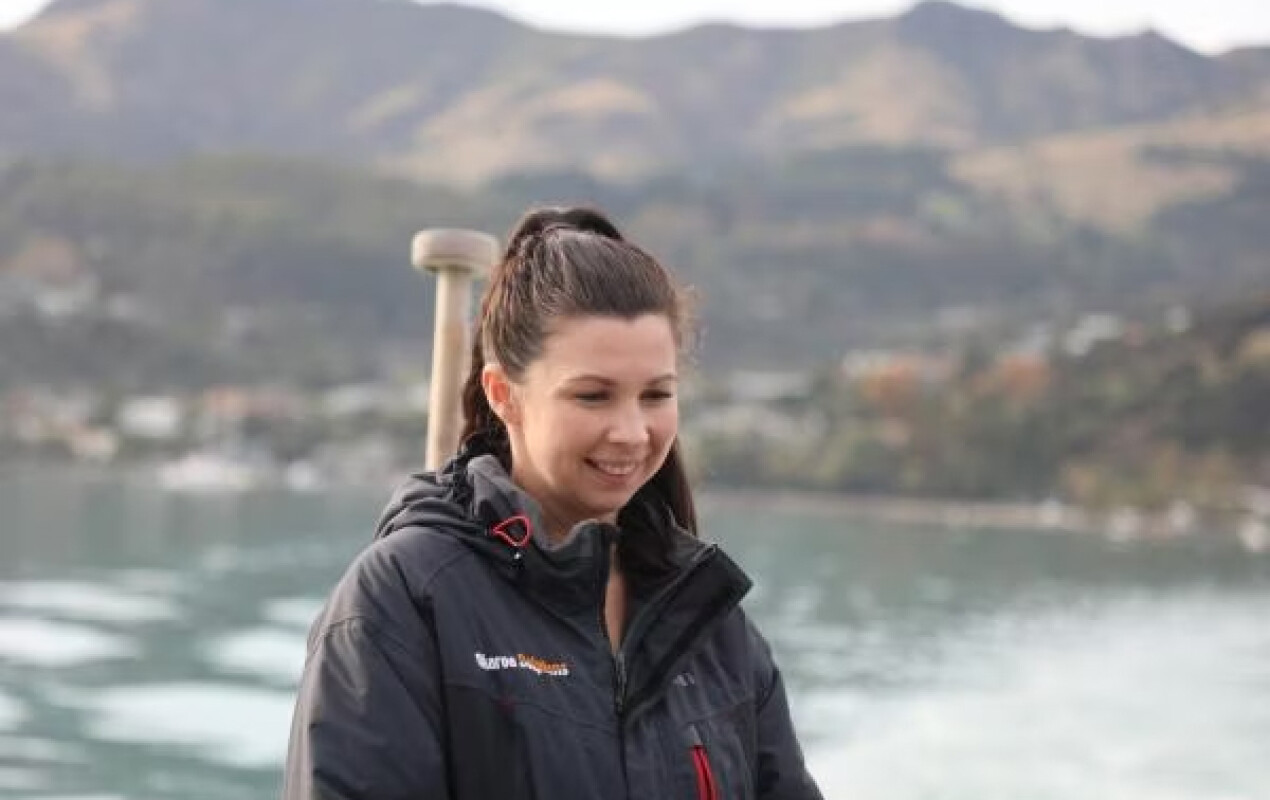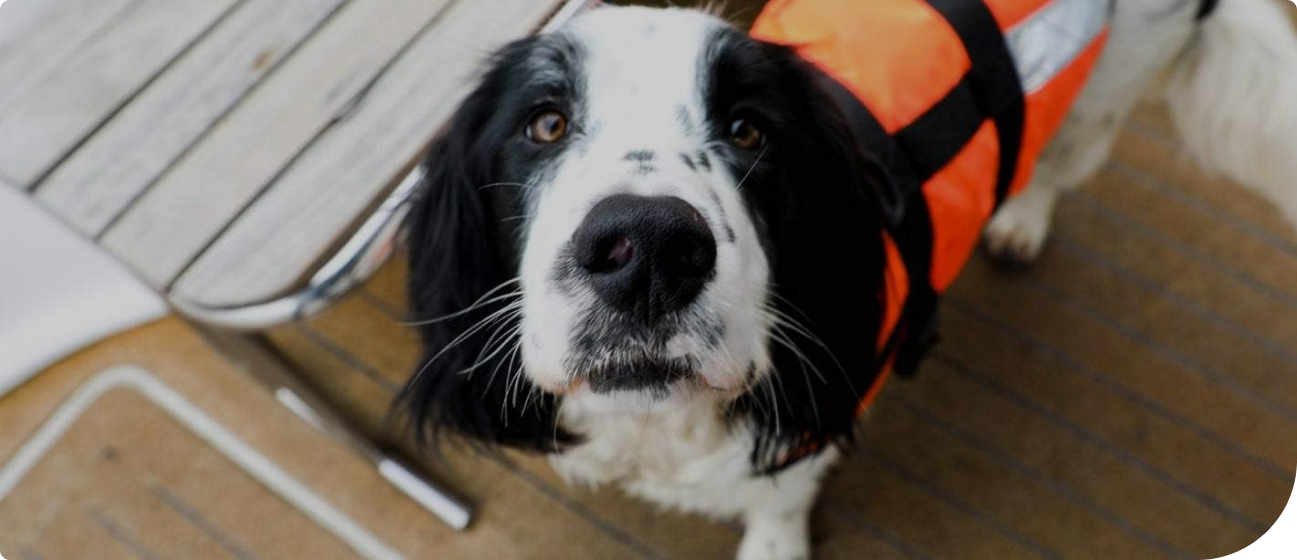 Our furry crew members
Our dolphin-spotting dogs are an extension of the Akaroa Dolphins team, each with a unique personality.